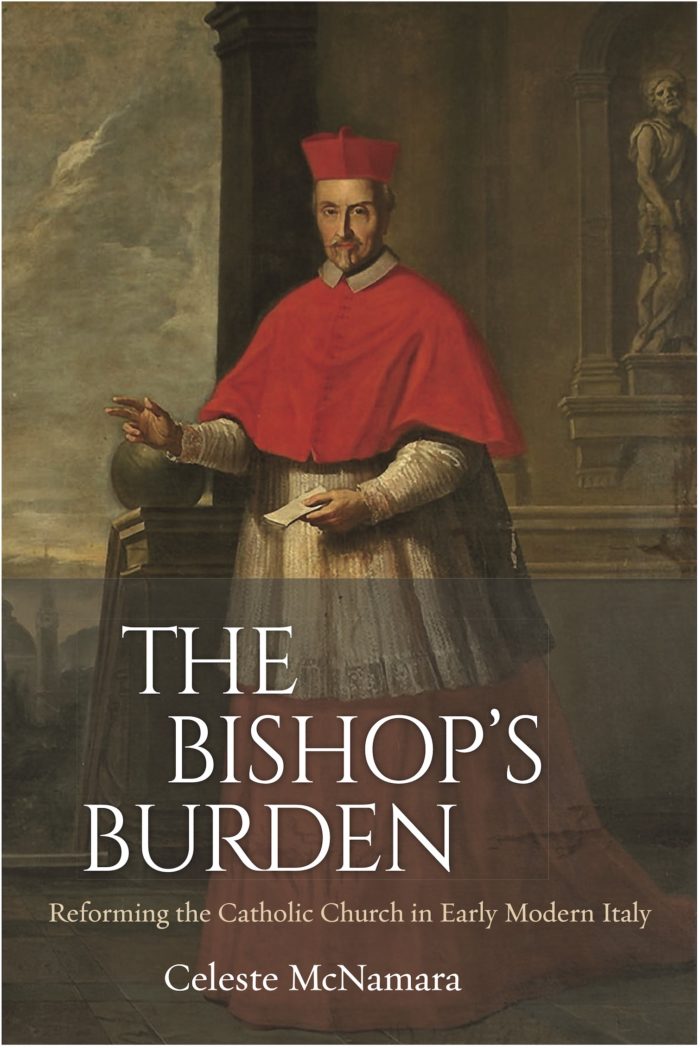 The Bishop's Burden examines the reform of the 17th-century Italian diocese of Padua within a framework of European Catholic Renewal, a process that occurred over the 15th-17th centuries. I argue that because the Council of Trent provided few practical suggestions for reform, bishops were forced to be creative and resourceful. I also make clear the political connections between the Catholic Church and early modern states, crossing the artificial divide between political and religious history often present in the scholarship. My monograph presents Padua under Bishop Gregorio Barbarigo as a case study to examine how a bishop formulated a program to achieve the goals of the early modern Church, by borrowing strategies for reform from a variety of sources. Barbarigo's chosen models were both pre- and post-Tridentine bishops, the Jesuits, the Venetian government, and the Catholic Church's missionary administration, which he emulated to address the problems he saw in Padua and fulfill his episcopal obligations. Knowledge of how bishops approached reform can help us understand not only the changes experienced by early modern Catholics, but also how even the most sophisticated plans of central authorities could be blocked by practical realities. This in turn complicates our understanding of state-building and social control and mitigates a teleological trajectory that would blur the differences between early modern and modern Europe.
The Bishop's Burden is now out and available for purchase!
Free preview available on GoogleBooks.
See also my short piece "Encountering the Parish in Seventeenth-Century Italy," a blog post for the MyParish Network of the University of Warwick.
Book Launch, with John Christopoulos, Abortion in Early Modern Italy (Harvard, 2021), with comments by Mary Laven, Emily Michelson, and Simon Ditchfield, hosted by the Society for Renaissance Studies (held August 26, 2021; recorded).
Reviews:
Robert John Clines, in Journal of Jesuit Studies 8.2 (2021): 327-329.
Jessica Dalton, in History: Reviews of New Books 49:3 (2021): 68-70.
Jan Machielsen, in Journal of Ecclesiastical History, 72.4 (2021): 908-910.
Jennifer Mara DeSilva, in Renaissance and Reformation/Renaissance et Réforme, 44.2 (2021): 259-261.
Christopher Carlsmith, in Archivum Historicum Societatis Iesu 90.179 (2021): 193-195.
Riccardo Battocchio, in Studia Patavina 68.3 (2021): 594-597.
Matteo al Kalak, "Se la riforma diventa un negoziato. Nuove prospettive sulla Chiesa in Italia nella prima età moderna" (review essay), Rivista di Storia della Chiesa in Italia 2 (2021): 591-599.